Seaside Suite 224
A comfortable harmony of the sea and ocean breeze.
This room on the 2nd floor of the west wing directly overlooks the the sea. The harmony of the interior, and the opaque blue curtains and deep aquamarine walls adorning the windows offer a grand view of the Seto Inland Sea. A remarkable quietness allows the deepest of sleeps until the light from the glittering sea gently awakes you in the morning.
Enjoy gazing at the buoyant island vista in the morning, or the distant sunset in the evening as you relax on the sofa or on a bench on the balcony. The captivating views go well with a glass of your favorite wine.
Soak away your cares in the chic bathroom styled in stone, then let the sea breezes refresh you on the balcony as you dine on a breakfast of eggs benedict and freshly-picked local vegetables.
With 2 balconies and a mini-bar.
With a bed from the Serta Co. for the finest of sleeps.
Free WiFi.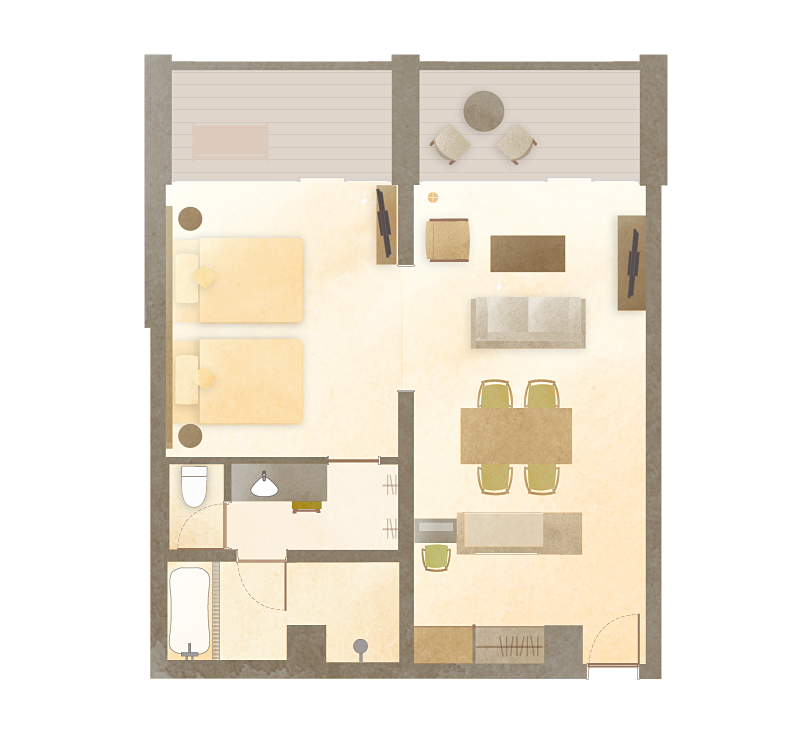 ROOM LAYOUT
Approximate room size 78.4m2