Suite 125
The tranquility and blue sea will captivate you.
The refreshing green, the buoyant shape of the Naruto Bridge, and the sound of the tranquil Seto Inland Sea. This corner room on the west side of the ground floor boasts stunning views from 3 different balconies. Perfect for reading a book or taking a nap as you enjoy the cool breeze on the corner balcony. Afternoon tea is another joy.
Exotic tiling at the entrance welcomes you. Enter the 'Sea' where the rich textured stone tiles complement the blue curtains and sea-green walls. At night the incredible stillness allows the gentlest of sleeps while the morning light sparkling off the surface of the sea will softly awaken you. The spacious, stylish bathroom offers luxurious serenity, with a sparkling glass shower stall.
With 3 balconies and a mini-bar.
With a bed from the Serta Co. for the finest of sleeps.
Free WiFi.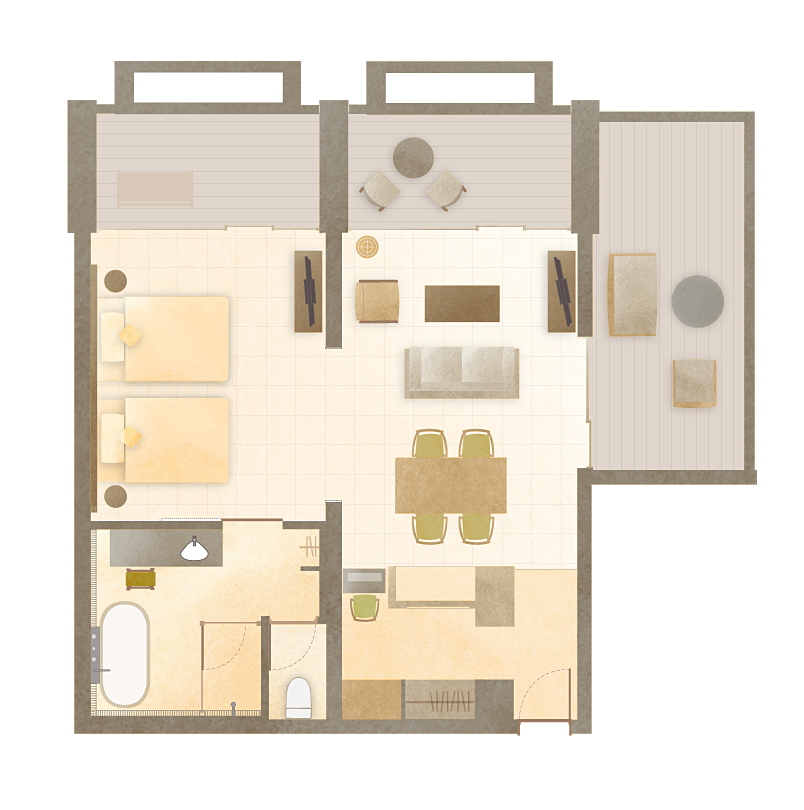 ROOM LAYOUT
Approximate room size78.4m2