Deluxe Twin 122
At one with the rhythm of nature on Awaji Island.
The moment you enter the room the wall art comprising Awaji Tiles in the form of a wave instantly catches your eye. This art work, along with the tiled design of the balcony, create a memorable impression of the life and nature to be found on Awaji Island. The modern interior is exquisitely harmonized with subtle wooden furniture and a forest-green carpet.
The tiling extending from around the window to the balcony will entice you to spend time outdoors for a refreshing stay. The wood decking on the spacious balcony is a perfect place to reinvigorate yourself while enjoying a herb tea to the sound of the waves.
With balcony and mini-bar
Free WiFi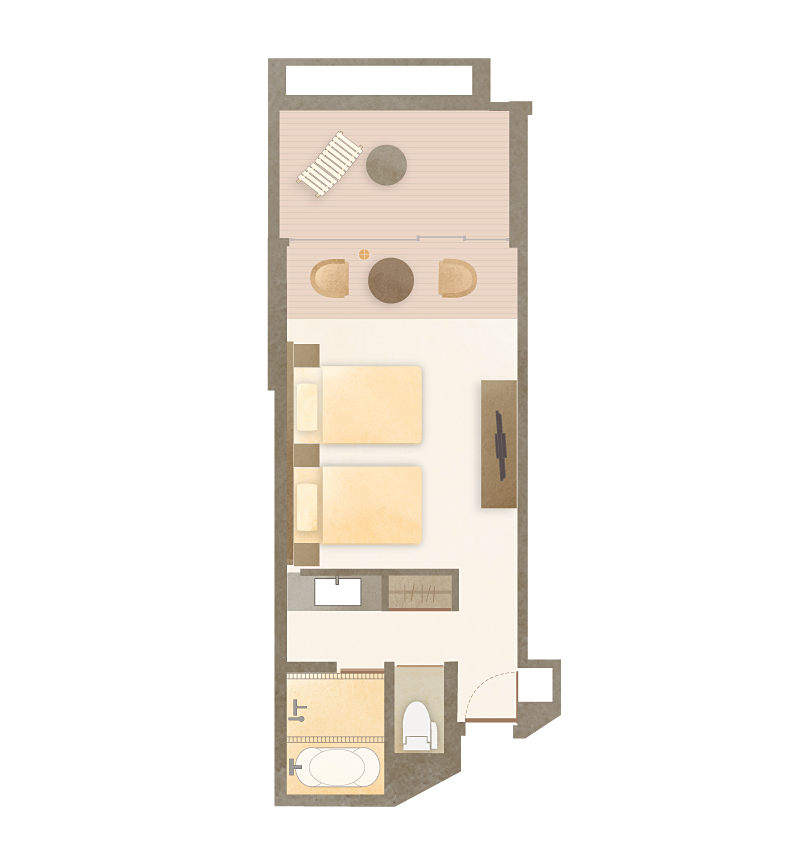 ROOM LAYOUT
Approximate room size 44m2