Jacuzzi Suite 110
Jacuzzi and swings enrich your sense of fun.
This room is characterized by a "connecting space" that connects the inside and outside spaces with a jacuzzi on the spacious terrace.
You can enjoy Anaga time by entrusting yourself to the outdoor jacuzzi and enjoying the sky full of stars, or reading on the swing (swing sofa) while feeling the sea breeze.
In the living room, there is a dining table with tea caddies, iron kettles, teacups, and other works by artists from all over Japan. You can enjoy tea and coffee that are slightly different from usual, brewed with hot water boiled in an iron kettle, at your favorite time.
The bedroom is decorated in earth tones with a sense of cleanliness, and the Japanese paper on the head of the bed creates a calm space.
A resort stay where you can enjoy an extraordinary experience surrounded by beautiful nature and a sophisticated space A suite room where you can enjoy such a comfortable stay was born.
■When using the outdoor jacuzzi, please wear a swimsuit.
Please bring your own swimwear (we do not rent or sell items at the shop)
■The outdoor jacuzzi can be used 24 hours a day.
* Wi-Fi (wireless LAN) is available free of charge.
*All rooms are non-smoking.
* Renewal in 2023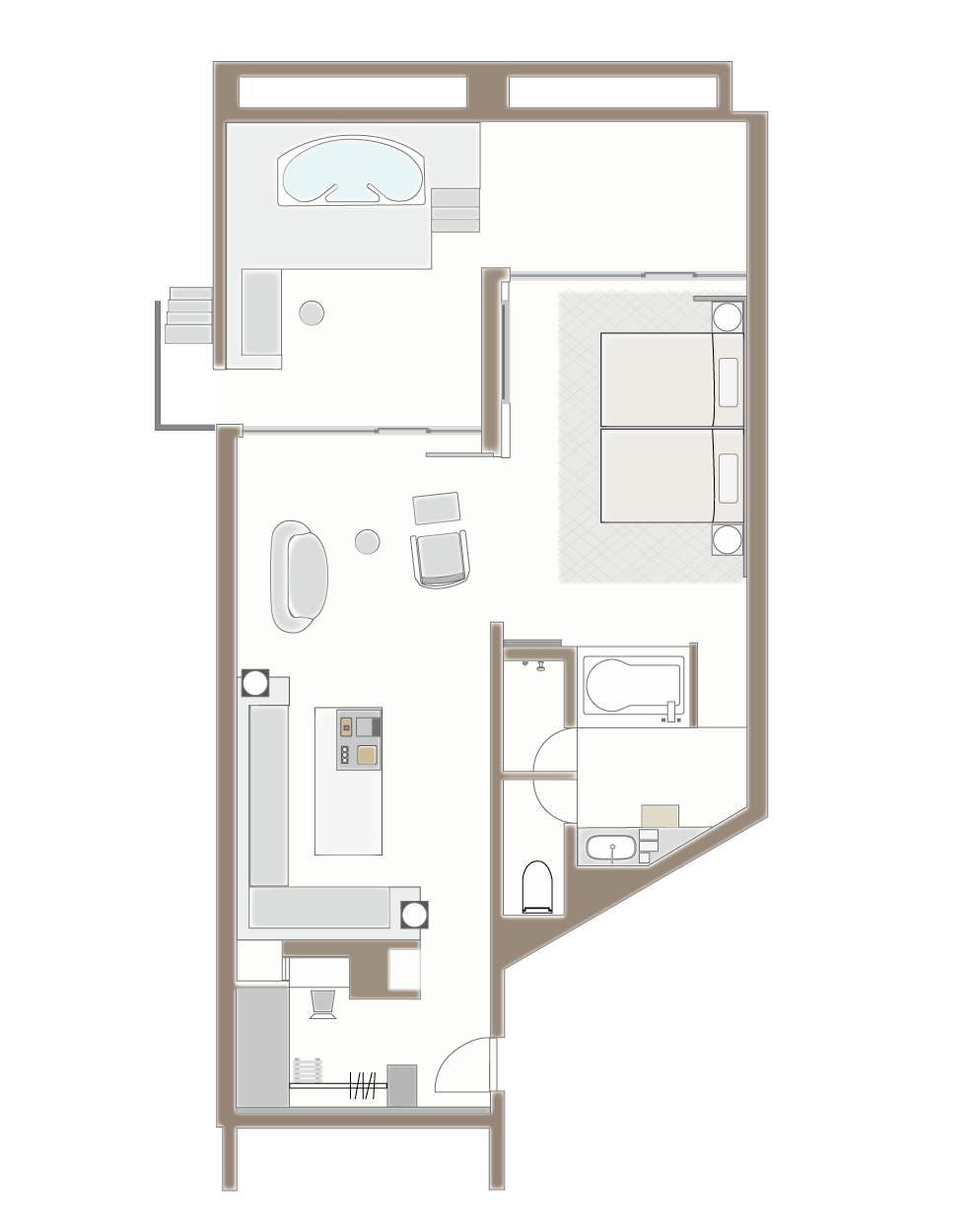 ROOM LAYOUT
Approximate room size 90.0m2