Suite 124
Switch off in home-like comfort.
A large study desk for writing or work adorns the living room. Just sitting on the individual Phiten sofa will ease your tiredness with the power of the Aqua Titanium. Head to the balcony where the refreshing mosaic tiles will lift your spirits. Take in the Naruto Bridge from the tiled bench and feel your cares melt away. At night tip your glass at the private counter bar. This room has a perfect home-like feeling, where you can easily switch off. The artistic bedroom will inspire you even as you sleep. This room is definitely for longer stays, as you enjoy maple syrup on your french toast out on the balcony on the first morning, and savour the tastes of Awaji Island on the second.
With 2 balconies and a mini-bar.
With a bed from the Serta Co. for the finest of sleeps.
Free WiFi.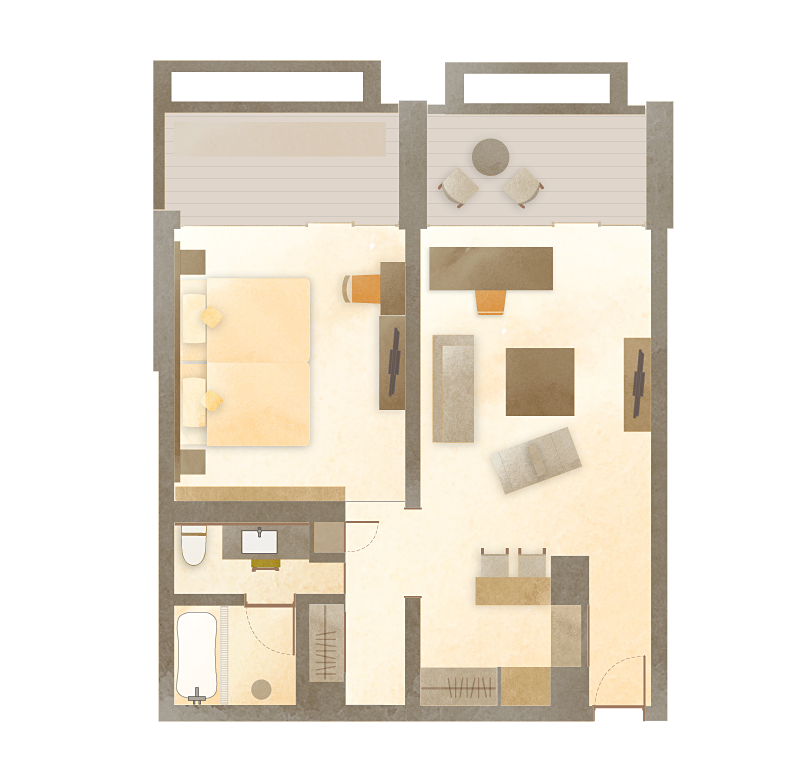 ROOM LAYOUT
View all rooms 78.4m2