Deluxe Twin 103
Splendid views and a blissful sleep.
From the flooring inside to the wood-deck balcony stretching to the seaside garden, this room is perfect for going barefoot. A plush sofa on the balcony completes that resort-like feeling. Take an afternoon nap as you gaze out at the garden pool and seaside and experience true bliss. Savour an aromatic coffee with our 'dessert of the Month' for a delightful cafe time.
The Hollywood-type twin bed offers a comfortable sleep with a view of the Naruto Bridge under a starry sky from the main window. Awake refreshed in the morning as the gentle light comes streaming in.
With balcony and mini-bar.
Free WiFi.
Similar Rooms
101,102,104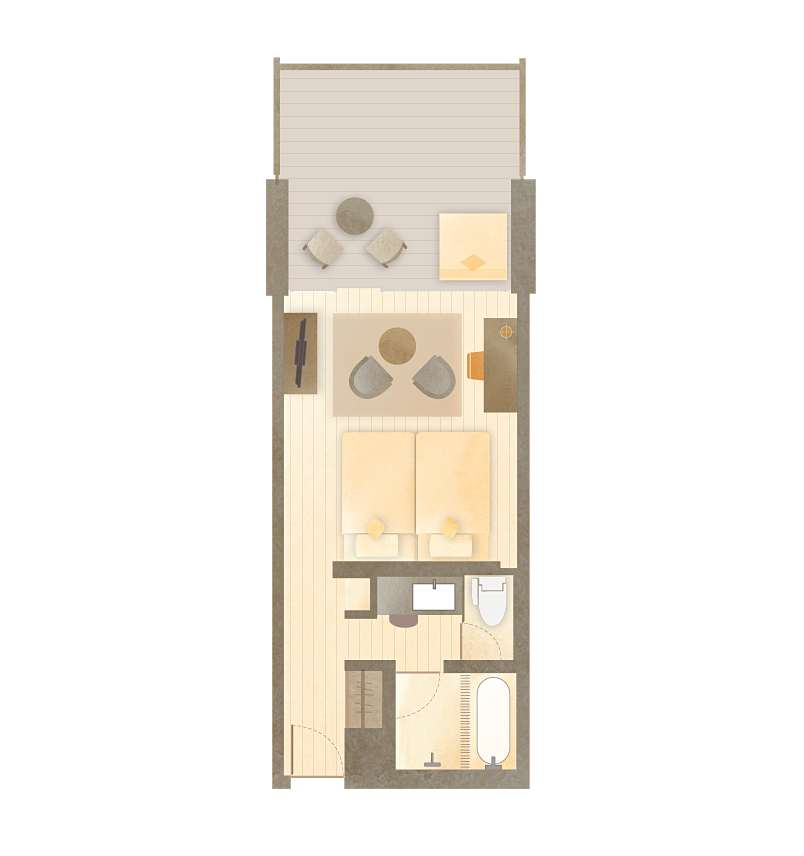 ROOM LAYOUT
Approximate room size46.8m2