Suite 222
At peace in the forest and the gentle light.
With high ceilings, the windows let in an abundance of sunshine, allowing you to admire the tranquil sea to your heart's content. Beyond the Naruto Bridge, the mountains of Shikoku loom in the distance as the ships cross the waters, offering a nostalgic view of the Seto Inland Sea from your bed or sofa. Stay longer and enjoy lunch on the balcony, dining on the Anaga Burger or pasta in the cool sea breeze.
With tables and lighting exquisitely crafted from the finest of natural woods, the dark brown and earth colors of the bed and sofa create a 'Forest' theme. Your heart and mind will feel at ease in the warmth of these surroundings. Perfect for a comfortable snooze while reading. In the morning, awaken slowly as you enjoy the luxurious bathroom and take delight in your leisurely preparations with facilities for two.
With 2 balconies and a mini-bar.
※With a bed from the Serta Co. for the finest of sleeps.
※Free WiFi.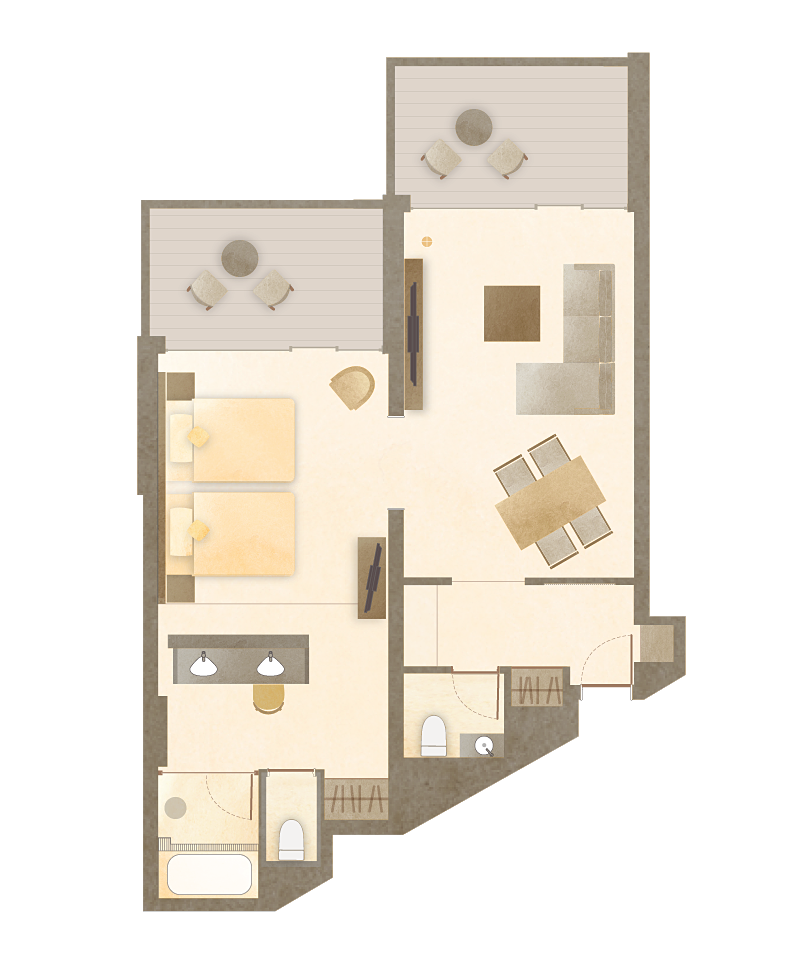 ROOM LAYOUT
Approximate room size 80m2