Deluxe Suite 121
Rest in the woods under the peaceful stars.
Enjoy gazing at the refreshing greenery of the garden and island blending with the light of the inland sea as you relax in bed or on the sofa. The comfortable tiles are perfect for bare-feet and the pure timber table and shapely natural wooden lighting adorn this 'Woods' interior, leaving a feeling of oneness with nature. The tranquil sea and Naruto Bridge stretch before you as you enjoy a cafe au lait on the balcony while browsing library of photo books. After restoring your peace of mind in the stylish bathroom, rest under the starry sky in the bedroom harmonized in dark browns and earth colors. In the morning the luxurious powder room allows you both to enjoy your bathroom routine together.
With 2 balconies.
With a bed from the Serta Co. for the finest of sleeps.
* Free WiFi.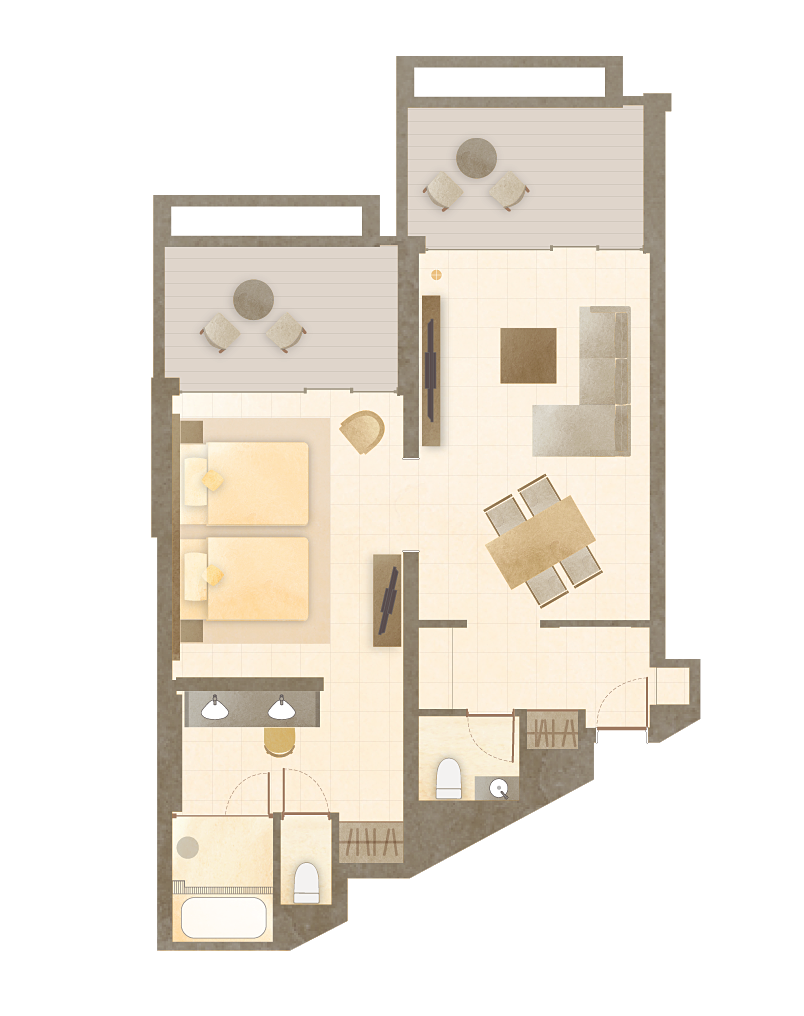 ROOM LAYOUT
Approximate room size 80m2